Retour
Nos actualités
Juin 2021
3rd training activity
This week takes place the 3rd training activity of the project, dedicated to the finalization of the board game.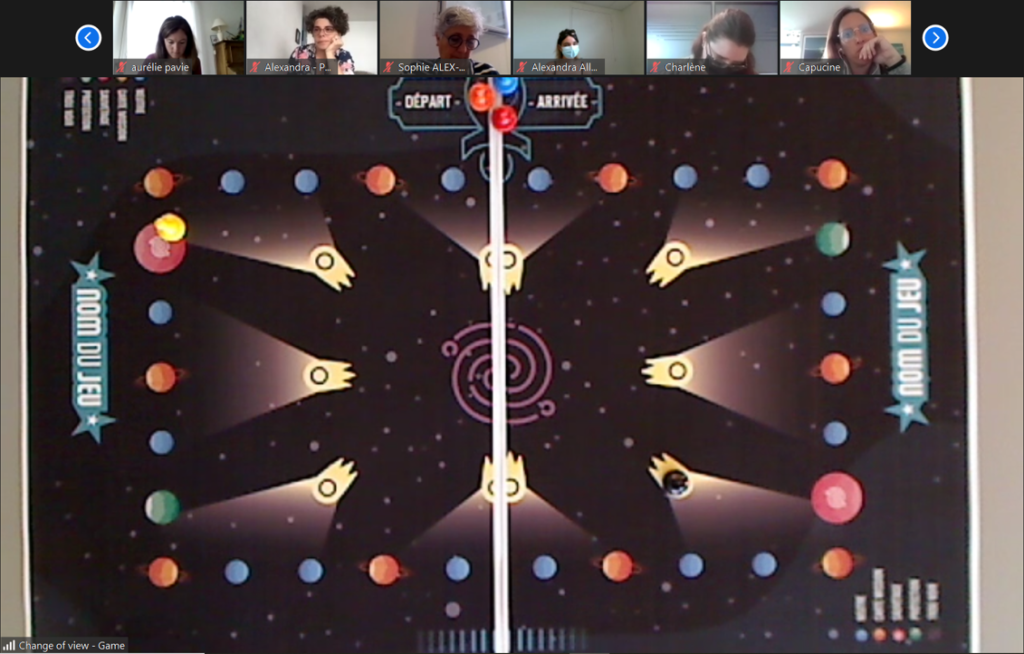 Yesterday all the partners were finally able to test the TALENT EXPLORER game remotely! In this collaborative game, players are members of an astronaut crew and must complete missions in space in order to return to Earth.
This board game is one of the 3 outputs of the Change of View project. It is an educational and fun tool that will highlight and mobilize the innate talents of everyone.